In this section, any type of Reports can be generated by simply clicking on the needed report and report are available in PDF and Excel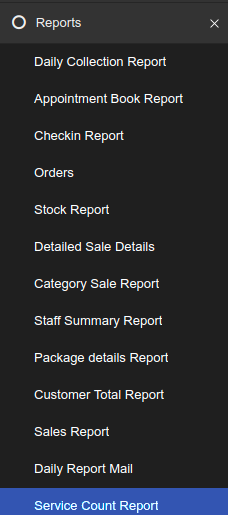 To create a report, click on the desired category and select the range of date and filters you want the reports to have and click on print "report button" or email "report button" depending on how u want to receive the report. One of the samples is shown below.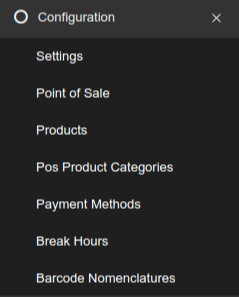 The configuration setting includes some general settings of the system. It has point of sale , products, POS Product Categories, Payment Methods and Barcode Nomenclatures which you can create by choosing the respective sections and clicking on the "Create" button.